The BMW iX stands for maximum innovation with zero emissions. But does it make sense to spend money on a campaign that furthered emissions the brand was determined to cut? Together with the client, we went on a mission: creating a campaign that pays attention to its ecological footprint.
Instead of thousands of OOH posters or CO2-intensive shootings abroad, we launched a campaign that is just as sustainable as the BMW iX – by creating an emission-free artwork that brought the brand's passion for progressive technologies to life.
Together with CONCRETE. The Graffiti Agency, we applied a mural to an onsite advertising space and used electric vehicles and scaffolding instead of a diesel crane. Ecological paints were applied by hand instead of spray cans; we tapped green electricity for lighting. All design and communication were aligned with BMW's global strategy of electrification.
Why spend money on a campaign that furthers emissions the client wanted to cut?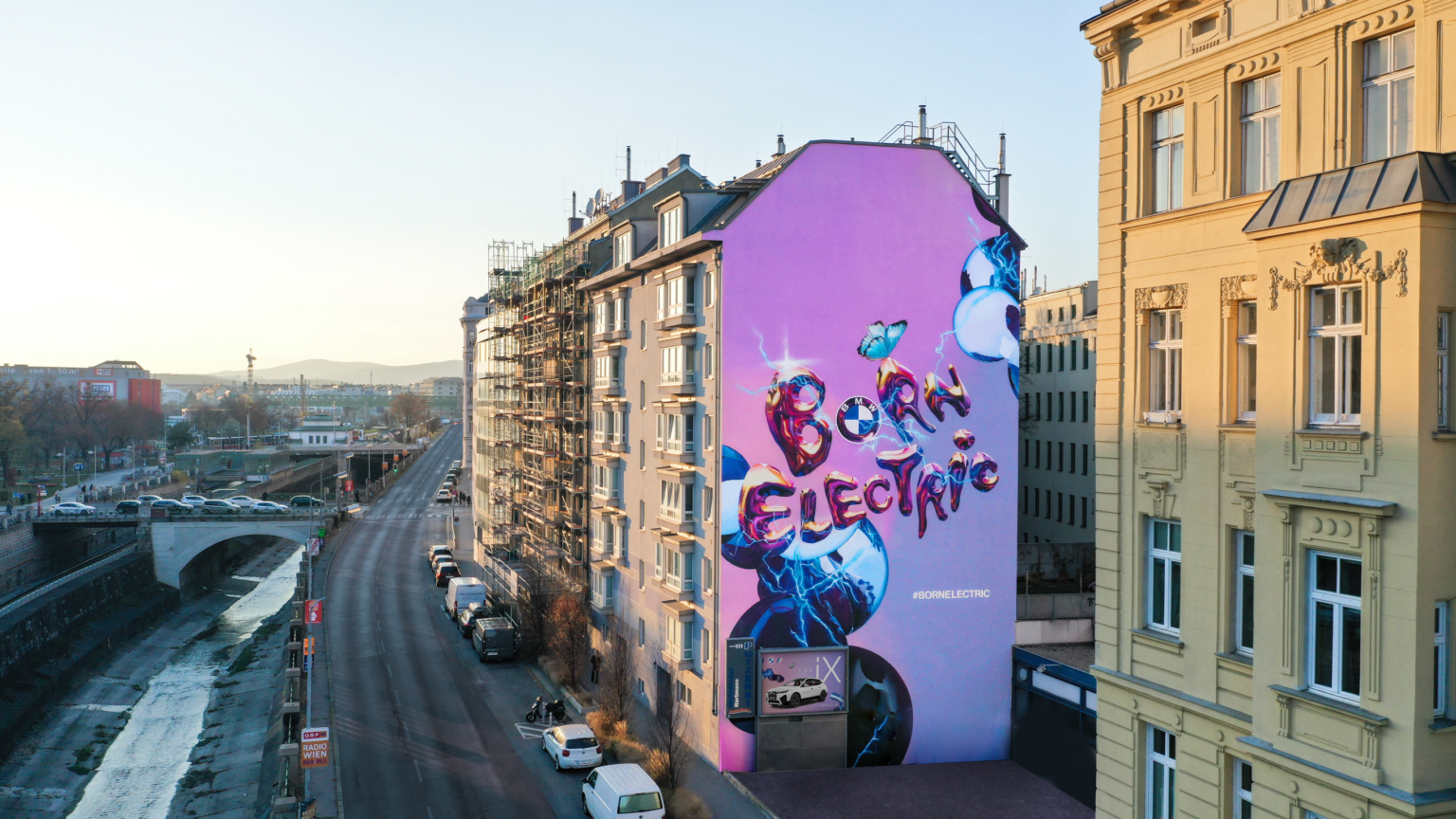 © CONCRETE. The Graffiti Agency
The artwork was then transported into the digital sphere with a specifically designed #BornElectric Instagram AR filter. This ensured a new experience of the BMW iX in all realities and was later even featured by Meta Sparks Studios on Twitter. A combination of different media channels – onsite artwork, documentation videos via website, and AR on social media – ensured a wide reach amongst target groups.
Winning the prestigious Austrian IAA Effie in Gold in Brand Experience, the German Annual Multimedia Award in Silver in Live Installation, the Red Dot Design Award in Brand Communications, and several European Digital Communications Awards, we've inspired the industry with this new type of campaign.

Impressions generated

Media Awards

AR Filter open rate
Curious? Let's have a chat.